Laurel and Hardy
Another fine mess: why aren't Stars of the Month Laurel & Hardy being shown on TCM in Canada?
Would there be an uproar in Canada if Marx Brother movies, or the works of Charlie Chaplin, Buster Keaton and Harold Lloyd were blocked at the border? What about films featuring Abbott & Costello, The Three Stooges or W. C. Fields?
The question comes up as, for the second Monday this month, Canadians are robbed of seeing the greatest comedy team of all time on Turner Classic Movies. What happened — did programmers get mugged somewhere in Noir Alley?
Instead of basking in dozens of vintage Hall Roach shorts and features from the late '20s and throughout the '30s, Canadians get a ton of substitute programming. To add insult to injury, this Monday in Canada, TCM swapped the Bowery Boys in for Laurel & Hardy. Pardon us, but that's like saying, sorry, we're all out of steak — try baloney!
Just three Laurel & Hardy films, which have all long ago lapsed into the public domain, are available to screen on TCM. They include "Bonnie Scotland" (1935), which aired Monday at midnight in Canada; "Babes in Toyland" (1933) and "The Devil's Brother" (aka "Fra Diavolo," 1933). Zero shorts.
Tonight, Tuesday Dec. 15 at 8 p.m. ET, Canadian TCM viewers will also get to see a fourth Laurel & Hardy film. It's the 1927 short "Battle of the Century." This silent film is significant in that it is very early in their teaming.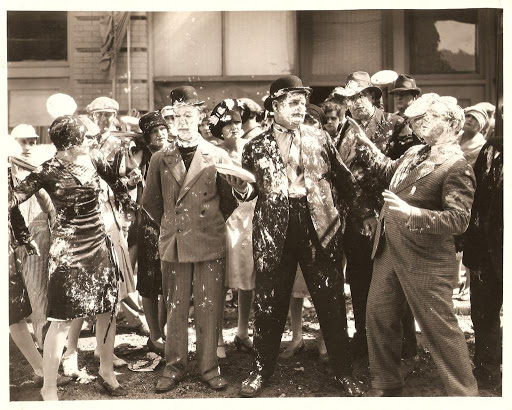 The TCM airing will include the "lost reel." It featured a gigantic pie fight that was seen in the 1957 Robert Youngson documentary on "The Golden Age of Comedy." The cut sequence was never properly restored and the missing footage wasn't replaced until film historian and talented piano/organ accompanist Jon C. Mirsalis came across it while combing through a collection of 16mm film prints in 2015.
The reason this film is allowed: it is part of TCM's celebration of the 2020 National Film Registry inductees. The reason the other 60 or so other Hall Roach-produced Laurel & Hardy features and shorts are not seen on TSN in Canada, according to a spokesperson at the network: "licensing agreements."
In what is apparently a 40 year deal, TCM has the US rights to the Roach library, which includes the Little Rascals/Our Gang shorts as well as features such as "Of Mice and Men." Those rights do not include Canada or other international territories.
The Roach films, to say the least, have had a very checkered history. Way back when I first began writing at TV Guide Canada, my very first assignment was about the colourization of Laurel & Hardy films by a company in Toronto who, at that time, owned the rights. One of the people I interviewed was Hal Roach, who was 90.
I'll never forget when, over the phone, he gave me his blunt opinion about adding colour to his films. "Do you read the funnies?" he thundered over the phone. That's what people used to call comic strips that ran in newspapers. Newspapers? They used to be… well, never mind.
Comic strips used to run weekdays in black and white and in colour on the weekend. Asked Roach: "Do you laugh at them every day — or just on the weekends?"
Roach, who lived to be 100, died in 1992. Like many film pioneers, he never saw a time when rights to his films would be an endless annuity. Preserving or storing film was just a cost to Roach, who cared not for preservation. To be fair, he wasn't the only studio head who saw movies as disposable, perishable entertainment. It didn't help that, by 1960, Roach's son and acting studio chief had run the company into bankruptcy.
Some however, such as Chaplin, kept their negatives and their rights close, resulting in pristine transfers and happy heirs. The Laurel & Hardy shorts are just now emerging from years of restoration thanks to a dedicated fan base of film collectors and the efforts of the UCLA Film and TV Archive. The result of their hard work can be seen in "Laurel & Hardy: The Definitive Restorations," a boxed set of 4K quality shorts and features released earlier this year.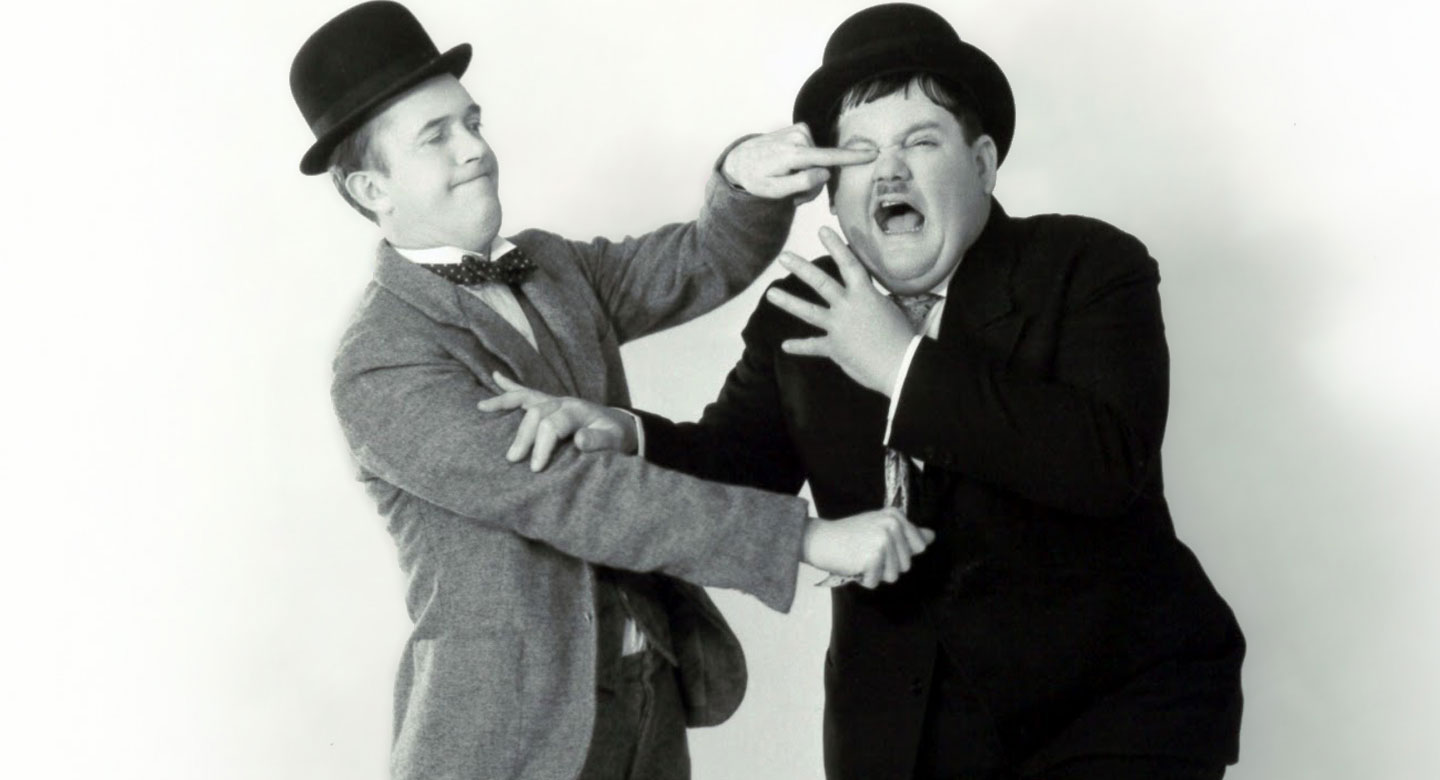 For now, that boxed set is the best way for Canadians to see these two comedy masters. TCM has hit this roadblock before; in 2013, their message boards lit up with notes from unhappy subscribers north of the border. There it was suggested that TCM spent considerable time, to no avail, trying to hunt down the Canadian rights holder of the Hal Roach Library. The Warners-owned classic film channel was urged to seek out film historian/preservationist Richard W. Bann to help get to the bottom of things. [UPDATE: Please see Mr. Bann's detailed and generous comment below; he clears up many of the fine messes in this twisted tale of rights.]
TCM, of course, runs into international rights hurdles all the time. Every month, some films shown in the US are not shown in Canada and substitutions are made. Where it becomes problematic is when an entire collection of films by artists as famous as Laurel & Hardy are yanked. Canadians see the tantailizing promo spot featuring "Star Wars" hero Mark Hamill praising the comedy duo, but don't get to see the best of what Laurel & Hardy have to offer.
Use the force, TCM. Find a way to bring the boys north. Unaccustomed as we are to second-rate TCM, we demand the whole Laurel & Hardy experience — from Soup to Nuts.